Bring Excitement to Your Classroom with These 5 Fun Olympics Themed Activities
There is something about the Olympics that brings such a heightened level of excitement. The amazing athletes will be watched by kids all over the world and there are so many great topics and concepts that can be tied in to school, such as teamwork, community, perseverance, geography, etc. Using fun Olympics themed activities is a great way to bring energy into your classroom and get students really engaged!
Read on to find out 5 ways that you can bring the fun of the Olympics to your students AND get an awesome free resource to use in your classroom.
Create a Country
Split students up into groups and allow them to create their own country. They can come up with a name for their country and create a flag. You can even have them come up with a chant or a song that would represent the country. Students love getting to use their creativity to come up with something of their own!
Have an Opening Ceremony
Make the opening ceremony a fun event, full of fanfare! Have the students parade around the room with their flags as music plays. Click here to play John Williams, "Olympic Fanfare and Theme" on Youtube.
Each "country" can hold up their flag and sing their song/chant when it's their turn. Make a speech about how important it is to work as a team, treat each other with respect, and do their best.
Students can create a torch like this one and talk about the significance of the actual ceremonial torch lighting at the start of the Olympic Games.
You can also show clips from the opening ceremony of one of the past Olympic Games.
Here is the one from 2016:
Rio 2016 Opening Ceremony Full HD Replay | Rio 2016 Olympic Games – YouTube
Hold Your Own Olympic Games
There are so many creative activities that will get kids moving and having a great time. Below is a list of a few outdoor Olympics themed games that you might try out:
Beanbag Paper Plate Toss
Water Balloon Toss
Hula Hoop Contest
Frisbee Throw
Egg Relay Race
For more fun activities you can do outside, check out: 10 Fun Olympic Game Ideas for Kids – Kid Activities
Use the Olympics Theme to Teach Curriculum
Use the excitement of the Games to get students learning with Olympics themed activities. Take whatever you are teaching in your curriculum and make an Olympics version. For example, if you are teaching about main idea, have a relay race where teams have to build a tower with the main idea supported by the details. You can also make a day of it and have an Olympics classroom transformation where each subject is taught with Olympics themed activities.
We review place value at the beginning of the year, so we created the Place Value Games as a fun way to explore place value using the Olympics theme. You can click on the pictures below to check it out.
Find out more about how we use these fun centers in our classroom in the blog post below: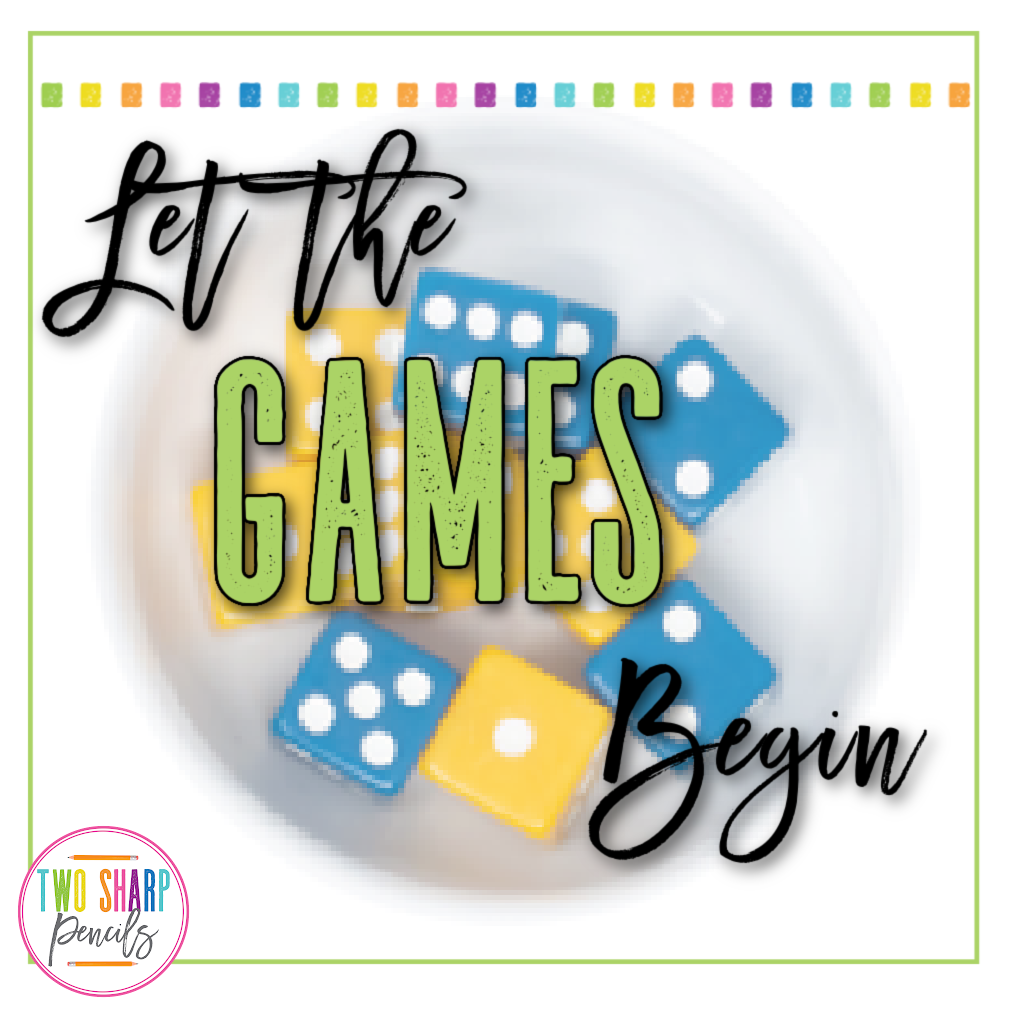 Promote Teamwork With an Escape Room
Escape room games or breakout challenges are a great way to build teamwork in while learning. In the breakout game shown below, students will work together to complete 5 events and earn the gold medal! We are giving away this fun breakout game for FREE! Click below to grab one for your students.
We hope you have a blast celebrating the Olympics with your students and we want to leave you with some encouraging words…
Subscribe to our newsletter for special content, free resources, and discounts!