Free Escape Room Activity for the Classroom
Have you ever tried doing a breakout challenge with your students using locks, boxes, codes, and blacklights? While all of that sounds fun and engaging for students in theory; in reality, it can be very stressful for the teacher.
Setting it up and organizing the tasks, making sure that the locks are set correctly–all of this can be overwhelming. After we experienced this with our students, we decided to simplify the process. We came up with an escape room challenge that didn't need any complicated props, but still had the same engagement for kids!
Read on to find out more about our escape room challenges and get a free one to try out in your classroom!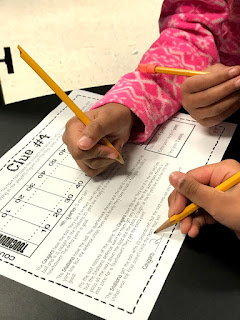 One of the things that we love about doing our escape rooms with students are that they are quick and easy to set up. All you need is a printer and occasionally a few supplies. Each breakout game starts by setting the stage with the mission or mystery. Then students need to work collaboratively to solve 4 or 5 challenges. These challenges are cross-curricular and allow students to practice many different skills, including critical thinking. Each time they solve a challenge they get closer to "breaking out". You can feel the energy and excitement in the classroom as the students are working.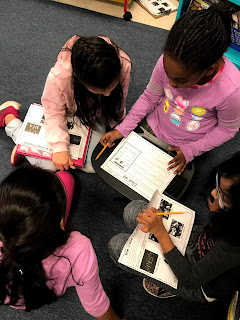 See what this educator said about one of our escape room challenges:
"My students LOVED this activity!!! I loved it too because it was a great review of math fact fluency, elapsed time, word problems, and reading a grid with directions.  I think the best part of it was that my kids really had to critically think when doing the activities.  For example the elapsed time clue didn't just tell them who it was they had to determine who had enough time to commit the crime.  Very, very well put together! I'll be looking for more of these types of activities from this seller."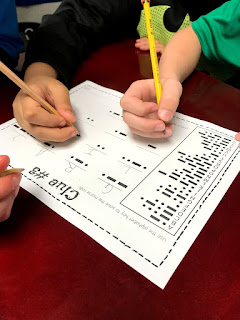 When we switched to remote learning, we wanted to continue the fun of the breakout games that our students loved so much, so we made digital versions. The students can still have the excitement of completing the challenges while working alone, or they can work in virtual groups.
Ready to try an escape room in your classroom? Click below to try our Secret Agent Breakout Game for FREE!
You can also grab the Escape Room Bundle and Digital Escape Room Bundle below.
We hope your students love completing these challenges as much as ours do!