Empowering Students: 8 Compelling Benefits of Student Led Conferences in the Classroom
Let's be honest…do you dread that parent teacher conference time of the year? If the answer is yes, there is a way to make the whole experience much less nerve wracking, while still being beneficial for all of those involved.
Student led conferences are a great way to engage both the parents and the student, instead of putting the spotlight only on the teacher. Students get to be in the driver's seat as they share their progress.
We have done student led conferences for years and we love them! They take a little bit of work upfront but it is mostly just guiding the students in their preparation. And the great thing about this type of conference, is that it can be done in person or virtually!
Read on to find out the top 8 reasons why you should do student led conferences with your class this year, and to grab a FREEBIE with an editable parent letter and other resources.
1. The prep is much less time consuming for you as the teacher than with traditional conferences
Since they are student led, most of the information to be shared is being gathered by students. We start about a week before the conferences and have the students put together a portfolio of work to share using a checklist. They work on a different reflection page each day and gather samples of work from all of the subjects.
2. Student led conferences are a great way for students to really reflect on their progress
As we said, we have students fill out several reflection pages where they rate their work habits and behavior, share grades, Class Dojo points, etc. They also have many opportunities to set goals for themselves. They are not only thinking about how they have done so far in the year, but they think ahead to what they would like to accomplish in the future.
3. Students are forced to take ownership of their own behavior/work
As students work on completing their portfolios, we always stress how important it is to really be honest with themselves. When we sit down for a conference with the student and their parents, they know that we can always chime in with a question or bring up any differences between what we have noticed at school versus what they have shared. More often than not, our students are very truthful and many times are harder on themselves than we would have been.
4. Students can feel a sense of empowerment
Allowing students to take the lead and be in a position of power during the conference is one of our favorite reasons for doing student led conferences. It's fun to see them rise to the occasion. It also gets across the message that while their teacher and parents are there to support them, it is really the students themselves that are going to drive their own learning and progress.
5. Students benefit from receiving their parents' attention
Life is so busy and parents, especially those with multiple children, don't always get to give a lot of focused attention to a child. Taking a few minutes to let their child be the star of the show is really affirming for students and they tend to really benefit from receiving both their parents' and teacher's attention. An added bonus is that parents are usually very pleasantly surprised to see their child present in a way that is very different from what they see at home.
6. It builds a strong home-school connection
Parents are more willing to come in for a conference when they know that their child will be leading it. It may even be a way to get more reluctant or hard to reach parents involved. Sometimes parents are nervous about coming into the school if they are not fluent in English. In these instances in the past, we have either allowed the students to present to their parents in their native language or arranged for an interpreter to be present through the ESL teacher.
7. It can be a fun and enjoyable time for all!
We really play up the student being the star of the show by making it into a "Hollywood" event. We put out a red carpet outside of the classroom door and display Walk of Fame writing assignments in the hallway, where students talk about why they are a superstar. The students dress up for their conference and they get to sit in the teacher chair to share their work. As soon as it is time to start, we allow them to lead the conference and we serve more as a facilitator. After they finish, we take a picture of them with their parents which we send home later as a reminder of their special night.
8. These conferences can be done both virtually and in person
It's great to be able to have the in person experience, however it is still very possible to have a student led conference virtually. Students can complete digital slides and share their work through video conferencing apps such as Zoom or Google Meet. We would recommend having a copy of each student's slides so that you can present them from your computer as they share.
If you're ready to try out student led conferences check out our Student Led Conference Resource.
It has everything you need to try this with your class. Also, for those that are doing virtual conferences, we have our Student Led Digital Conferences.
Finally, here is a free resource with the letter we send home and a list of websites that can be passed out at the end of the conference for parents who need resources at home.
So have we convinced you yet? If you decide to try student led conferences this year, comment below and let us know how it goes!
Interested in how to have your students set successful classroom goals for themselves? Check out our blog post below!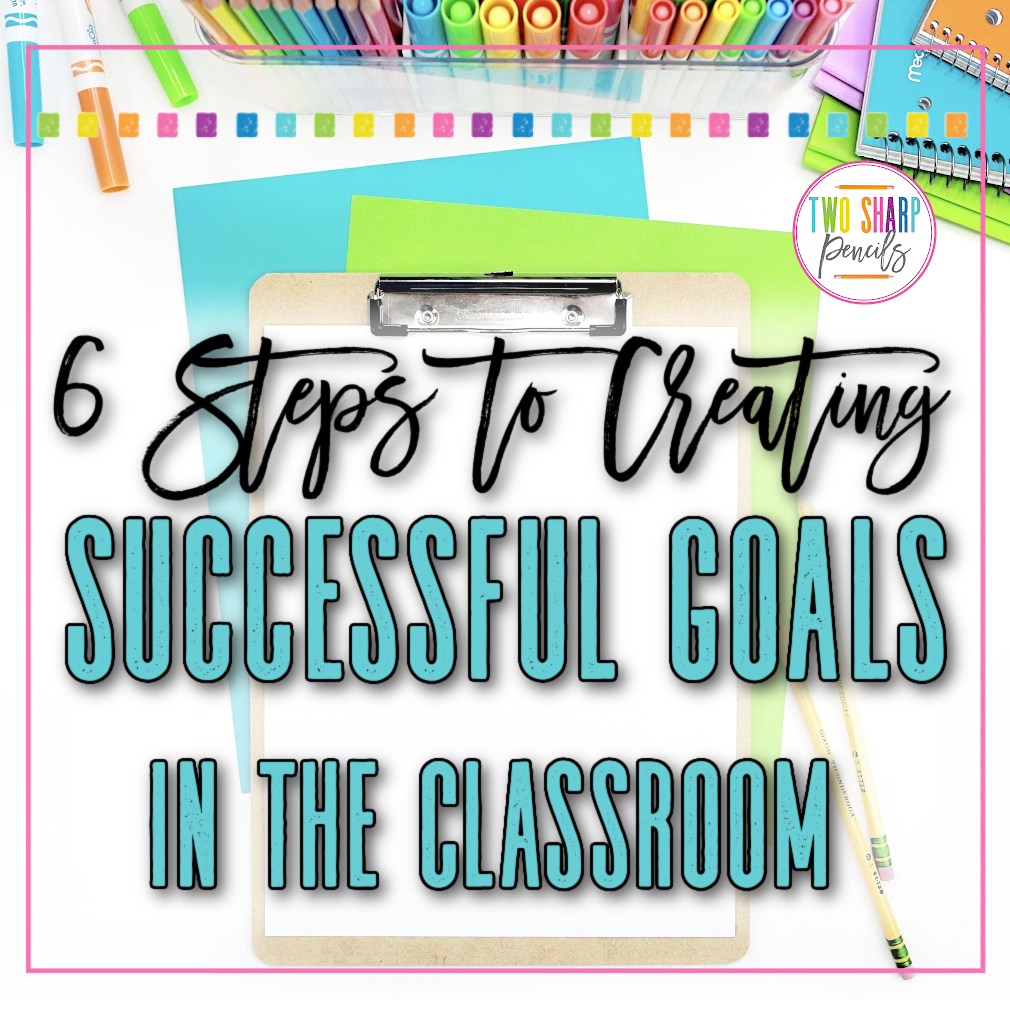 Subscribe to our newsletter for special content, free resources, and discounts!