Free Student Made Gift for the Holidays Plus 7 Other Easy and Unique Ideas
The holiday season can be a fun time in the classroom, however it can also be pretty chaotic with the heightened energy of students, activities to complete before the break, and the busyness of life at home! Many teachers want to have their class create a cute student made gift for the holidays, but it can be overwhelming to come up with an idea that is simple and creative.
Here are 8 easy and unique ideas for student made gifts for parents that we have curated just for you busy teachers! Make sure to grab a FREE Acts of Kindness Calendar Activity below as well.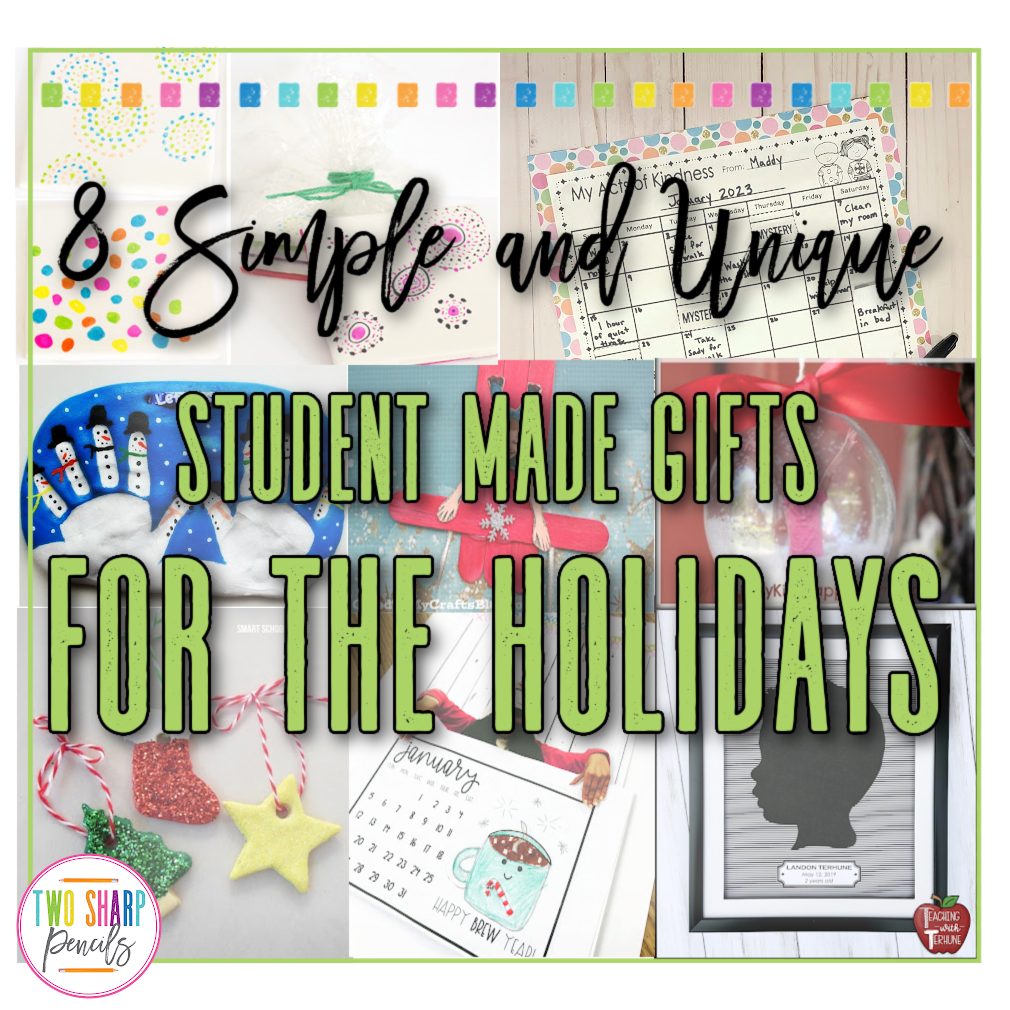 1. Tile Coasters Decorated with Sharpies
These fun tile coasters are one of our favorite gifts for students to make because they are so easy to do and they can actually be used at home! Let them plan out their design on paper first and then they can decorate their own tile with Sharpies. You can even purchase the ceramic tiles that come with the cork backing, like these from Amazon. Check out all of the details on Childhood 101's website.
2. Photo Snow Globe Ornaments
Aren't these snow globe photo ornaments adorable? Busy Kids Happy Mom breaks down the steps to create these ornaments that are sure to be a crowd pleaser. She even gives a non glitter option for those who can't handle glitter in the classroom! The ornaments are made using these bath bomb molds. So creative!
3. Cinnamon Scented Ornaments
Not only do these ornaments make a cute decoration, they also smell great! With only a few ingredients, students can create the dough (or you can make it ahead of time). Then, students will cut out their shapes using cookie cutters. After baking, they will decorate them and they are ready to go! You can find the directions at the Smart School House website.
4. Framed Silhouette Pictures
This is another one of our favorite activities to create with students. And parents are sure to love having this silhouette as a keepsake for years to come. We used to lug out the projector to make these back in the day, but at Teaching with Terhune, she has a much easier way of creating them.
After taking a picture of your students, you can edit to make the silhouette on PowerPoint (or another photo editing tool). Then, just print, cut, glue on scrapbook paper, and frame!
5. Acts of Kindness Calendar
This calendar is a combination of an "advent" calendar and a coupon book and it's the gift that keeps on giving! Students will choose several different acts of kindness they can do around the house and write them throughout the month. A list of possible activities is included.
This gift is a perfect way to start the new year and it's sure to be a favorite among parents! Grab this freebie from us here.
6. Popsicle Stick Sleigh Ornament
These popsicle stick sleigh ornaments are so much fun and they are super simple to make. All you need are popsicle sticks, scissors, twine, a picture of your student, and a hot glue gun. Students will love creating these for their family members. Check out the easy tutorial here at Glued to My Crafts.
7. Salt Dough Snowman Plaque
Parents love a good handprint craft! It's such a cute way to preserve the memory of their child at a certain age. This snowman keepsake is perfect for the holidays. On Learning and Exploring Through Play, you can find in depth instructions along with a video for how to make these plaques!
8. Student Picture Calendar
We mentioned these super cute picture calendars in our post, 6 Engaging Activities to Help You Survive Until Winter Break, and we had to add them to this list as well! We love them because they are so creative and they can be used all year long! Check out this Instagram story @happilyeverafter for a full tutorial.
We hope that we've given you lots of ideas of gifts that you can make with your students that are simple, inexpensive, and fun! Happy Holidays!
And make sure to check out the post below if you are looking for some great activities to keep you and your students sane until break. It includes THREE freebies that you can grab also!
If you're looking for more ideas for student made gifts, take a look at our blog post below.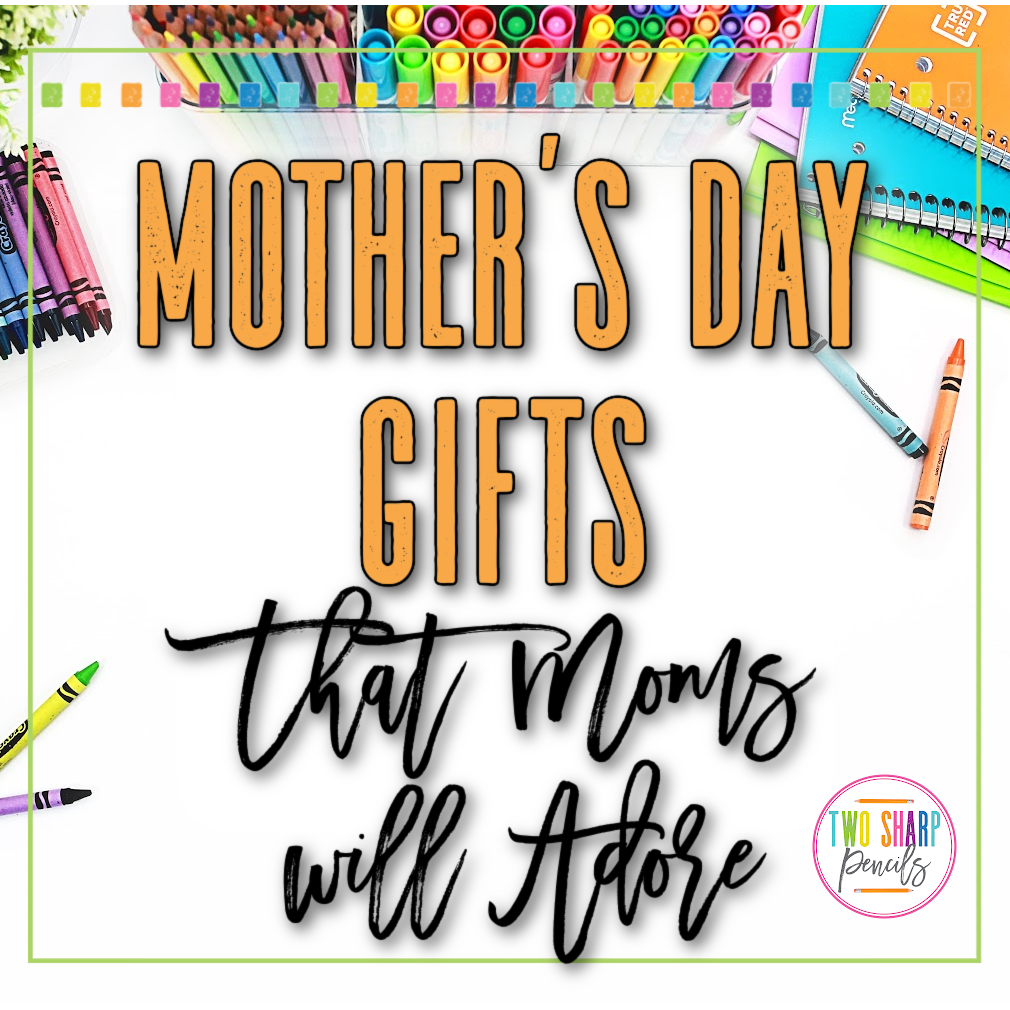 Subscribe to our newsletter for special content, free resources, and discounts!