10 Easy and Affordable Student Made Mother's Day Gifts That Moms Will Adore
Mother's Day is a great opportunity for students to show their appreciation for a loved one, whether it's a mom, grandmother, or aunt. Many times kids don't have money to buy gifts and so they are excited to be able to create something special to give as a gift.
Here is a list of 10 simple, cute and affordable student made Mother's Day gifts that will be a big hit! Also, make sure to grab a FREE Mother's Day coupon book for your students below.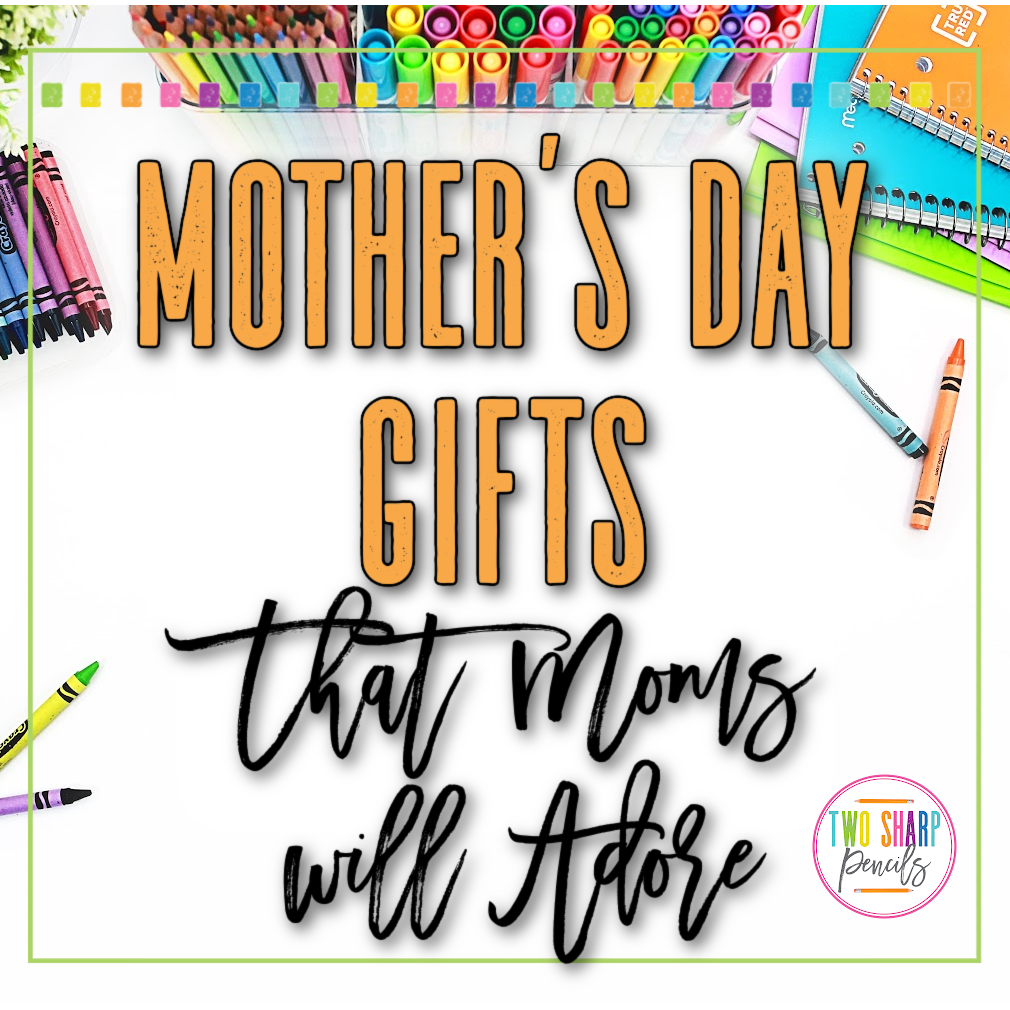 Make a Book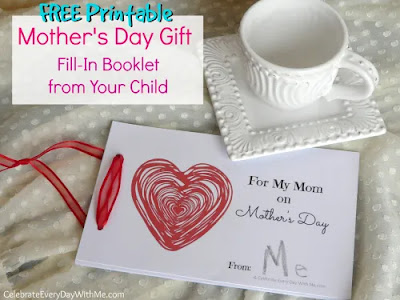 This adorable book is such an easy way to make a special keepsake for moms. Just print out the pages and allow your students to fill them in all about their moms.
Design a Card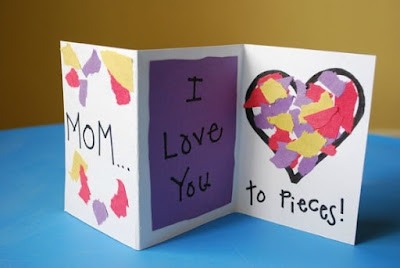 Allow students to use their creativity by designing a card for their moms. The one pictured above uses torn pieces of construction paper. It's so cute and simple to make!
Mother of the Year Persuasive Writing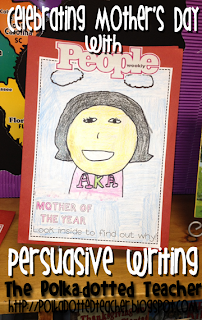 This activity is one of our favorite student made Mother's Day gift ideas! Students will write a persuasive paragraph about why they think their mom deserves to be on the cover of People Magazine for Mother of the Year. Then, they draw a portrait of their moms that looks like the magazine cover.
We have our students draw the outline with crayons and use watercolors for the rest. Check out the Polka-dotted Teacher to grab this awesome freebie!
All About Mom Questionnaire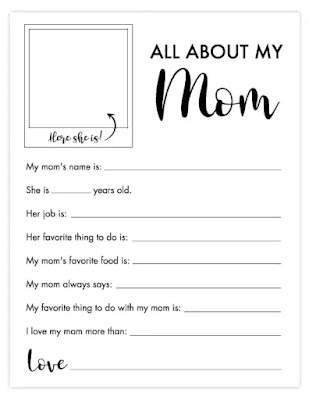 We love to see what students come up with when filling out a Mother's Day questionnaire. There are definitely some sweet answers, along with some that are sure to make moms chuckle. The questionnaire above is short and sweet and perfect for elementary students. Check it out here.
Make a Coupon Book
A coupon book is the gift that keeps on giving! It's such a neat way for children to feel empowered to show that there are special things that they can do for their moms. This coupon book is blank so that students can fill in ideas that they can give away as gifts. Grab this one along with a list of coupon ideas from us by clicking the button below.
Create a Picture Magnet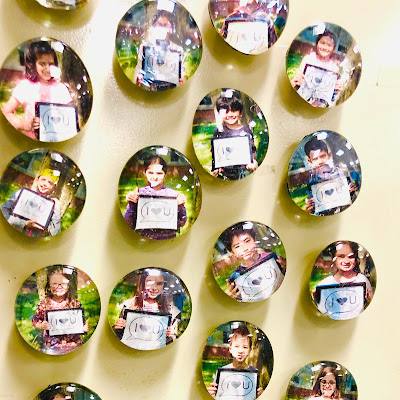 This is such a neat idea with a finished product that can actually be used around the house. You will need Modge Podge, small magnets, and clear glass pebbles. We found the glass pebbles at the Dollar Store.
Start by taking a picture of each of your students. Make sure that the picture is small enough to fit under the pebble. Use Modge Podge to glue the picture face up underneath the pebble.
After it dries, add a magnet to the bottom and it is done! If you want to purchase the the pebbles and magnets together you can find a pack here on Amazon.
Handprint Craft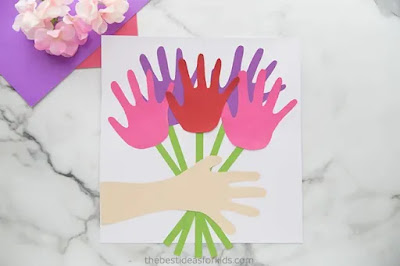 There is something about seeing those little handprints that moms just treasure. This adorable handprint craft is easy and fun for students to make. Check out the video tutorial at thebestideasforkids.com.
Write a Poem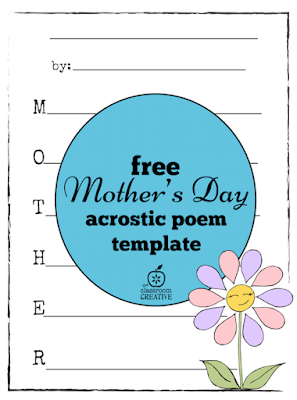 Who doesn't love a heartfelt poem written just for them! For this activity, brainstorm some ideas as a class. Then, let them show their creativity. Grab this free acrostic poem template from the Classroom Creative or have students come up with their own free verse poems.
Make a Fingerprint Flower Pot
This flower pot would make such a sweet gift for a grandmother, aunt, or mom on Mother's Day. Students will love turning their thumbprints into bees, butterflies, and flowers. You can get a packet of seeds to go with it or even have students plant a flower. Find out more about this project here.
Shrinky Dink Necklace/Keychain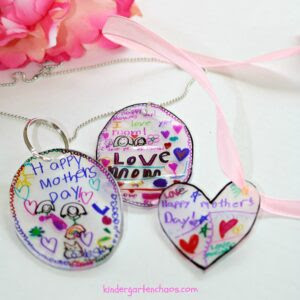 If you haven't used Shrinky Dink film before, it is so easy to use! Draw on it with markers, then bake it in the oven and in a few minutes it magically shrinks! It's a great way to create keepsakes, such as these necklaces and keychains. They are sure to be a hit with moms.
We hope we've given you lots of ideas for fun and simple student made Mother's Day gifts that can done without the stress!
If you are looking for more student made gift ideas, check out our blog post below!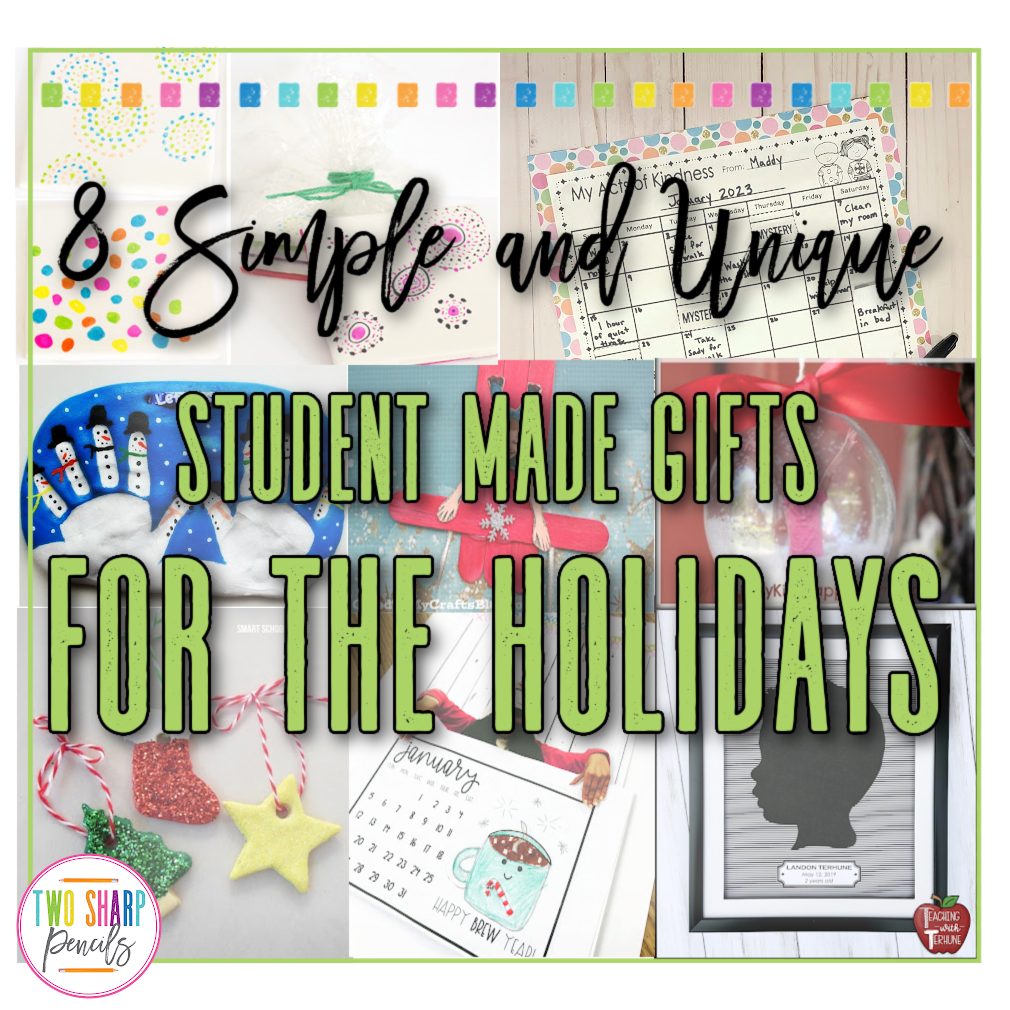 Subscribe to our newsletter for special content, free resources, and discounts!